THE PICTURES THEY DO SHOW: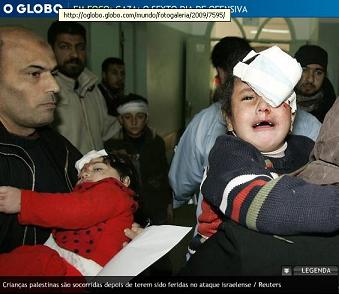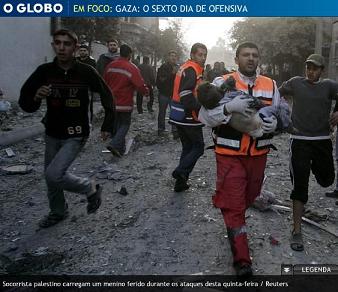 They train their children to hate and fight and dedicate themselves to everlasting Jihad.
They glorify martyrdom and worship death.
They hide behind women and children, firing rockets from school grounds, homes, hospitals and mosques.
But if anyone dares to respond to their continued terrorist attacks, they cry foul!
Nearly three weeks into the fighting in Gaza, after Israel has destroyed vast stockpiles of Hamas arms, after Hamas has fired some 1,000 rockets into Israel, they are STILL firing dozens of rockets into Israeli towns every single day. There appears to be no shortage of ammunition in Gaza.
Three rockets from Gaza have made direct hits on Israeli kindergartens and school classrooms in the last two weeks. The only reason that they did not kill many dozens of Israeli children is because the kids were in bomb shelters at the time. (Would such deaths have made things "proportional"?) In southern Israeli towns, kindergartens are now only allowed to operate inside underground bomb shelters. 1,000,000 Israelis are under siege, living in underground bomb shelters. Tens of thousands of Israelis have lived like this for the past eight years.
The media tends to forget the causes of the conflict - the provocations, the terrorist attacks, the Jihadic fervor for death. Gazans have total autonomy. They have chosen Hamas to lead them, preferring death over life. The pictures tell the story. Feel free to forward onwards.
These are the images they DON'T show: