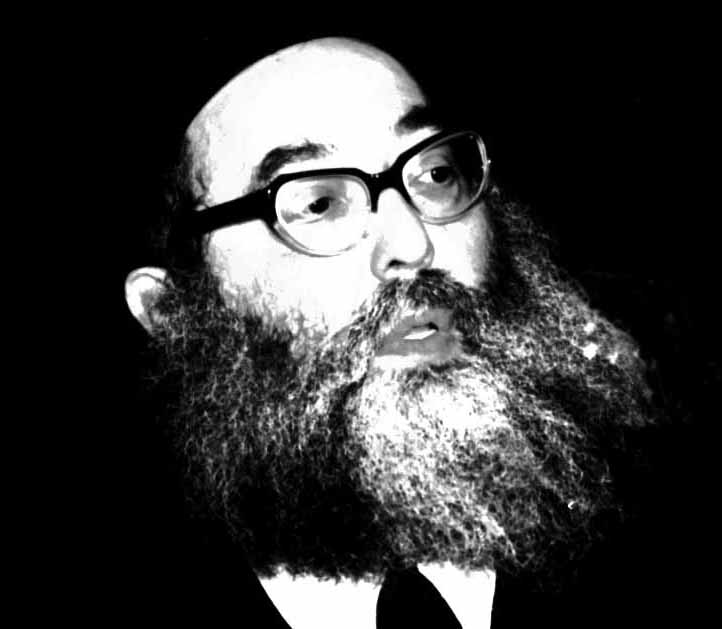 Member for Melbourne Ports – Michael Danby MHR
ADJOURNMENT: Rabbi Yitzchok Dovid Groner – 1 December 2004
Mr DANBY (Melbourne Ports) (7:40pm) —As I move around Australia, people remark to me on the vibrancy of the Australian Jewish community in Melbourne. Part of the reason for that positive reputation is 50 years of work by a great rabbi, a man who recently celebrated his 80th birthday. I refer to Rabbi Yitzchok Dovid Groner, a resident of my electorate of Melbourne Ports and head of the Chabad-Lubavitch movement in Australia. I had the honour of attending a dinner with nearly 1,000 people at Crown Palladium on 23 November to celebrate his 80th birthday and 45 years of work in Australia.
Rabbi Groner was born in New York in 1924, and as a young man he became a follower of one of the greatest spiritual leaders of Orthodox Judaism, the Lubavitcher Rebbe, who in turn arrived in New York as a refugee from Europe in 1940. In 1947, Rabbi Groner at 22 became an emissary of the Lubavitch movement and made his first visit to Australia, a journey which in those days required 55 hours of flying time from New York. For the benefit of honourable members who are not familiar with the history of Orthodox Judaism, let me explain that the Lubavitcher Rebbe was the sixth in a line of famous rabbis originally from the town of Lubavitch in Belarus. The original Lubavitcher Rebbe founded a movement within orthodoxy known as Chabad, which is a Hebrew acronym for 'chochma', meaning wisdom, 'bina', meaning understanding, and 'da'as', meaning knowledge. Central to Chabad's emphasis is that it seeks to inspire all Jews to rediscover their spiritual roots and their traditions. What foresight the Lubavitcher Rebbe had in the 1940s to know that an important remnant of European Jewry would need spiritual sustenance when they settled in the far Antipodes, in Australia.
In 1953 Rabbi Groner made his second visit to Melbourne, and in 1959 he was sent by the seventh Lubavitcher Rebbe, Rabbi Menachem Mendel Schneerson, to settle here permanently. Six months later, his wife Devorah, brought their six children to join him. They had two more children in Australia and moved to Hotham Street, St Kilda East, where the rabbi has lived ever since, in the heart of my electorate. Over the past 45 years, the rabbi and his rebbetzin have devoted themselves to the promotion of the Chabad movement and the values of Orthodox Judaism in Melbourne and, indeed, throughout Australia. Like all great spiritual leaders, they have done this primarily through personal inspiration and example. I know from my own experience the esteem in which Rabbi Groner is held by all in the Melbourne Jewish community, orthodox or otherwise, and indeed by many people who are not Jewish. A fine volume produced for his tribute, truly a historical document, contains many tributes from an extraordinary range of people and is testimony to his personal stature, as was the classy video prepared by Chaim Melman encapsulating some of the live moments of film of Rabbi Groner's life.
Rabbi Groner's work is shown most of all by the institutions he has fostered. When he arrived in Melbourne, he saw a community increasing in size due to post-war immigration and he gave very strong support to Jewish education, in order that the community would be able to survive in a secular society such as Australia. His great personal achievement has been the flourishing of Yeshivah College and Beth Rivkah Ladies College, two of the most highly regarded Jewish schools in Australia or anywhere, which today educate 1,500 students. Perhaps a small sign of the respect in which he is held is that the chief sponsor of the function that night, Mr Richard Pratt, gave a speech in Yiddish commending Rabbi Groner's activities. Now there is a chain of similar schools across Australia, and a further result of his influence has been the education and training of a whole generation of orthodox rabbis, who today occupy the pulpits of synagogues across Melbourne and, indeed, all around Australia. As he said at the dinner, this is not a takeover but motivated out a desire to serve and instil Yiddishkeit in a new generation.
Today the Lubavitchers are the most dynamic influence on Australian Judaism, and Rabbi Groner stands at the head of a community of many thousands of adherents. He is a great scholar, a great preacher, a great educator and a great inspiration to all who meet him. His influence reaches far beyond the Lubavitcher community into all corners of Australian life, and even an imperfectly observant Jew like me has felt his inspiration. I am very proud to consider Rabbi Groner as a friend and adviser, and to honour his lifetime of work on behalf of the Australian Jewish community. Might I say that the book put out on his birthday includes commendations and photos with Rabbi Groner from many in Australian public life, from the former Premier of Victoria Sir Henry Bolte through to the current Premier, the current Prime Minister and the current Leader of the Opposition. It was a great function, and he is a great man.