Senior Russian official reveals Moscow advised Assad not to respond to Israel's alleged attack on its state's Scientific Studies and Research Center, reassuring that if Iran increases its efforts to establish a foothold in the Golan, Russia will make sure to put a stop to it.
Russia has urged Syrian President Bashar Assad not to retaliate against Israel after an airstrike on the country's Scientific Studies and Research Center, which the Syrian regime attributes to Israel, a senior Russia official dealing with Middle East affairs told Yedioth Ahronoth in an conversation in Moscow over the weekend.
The official said Moscow advised Syria and Hezbollah "not to respond and concentrate on the big picture."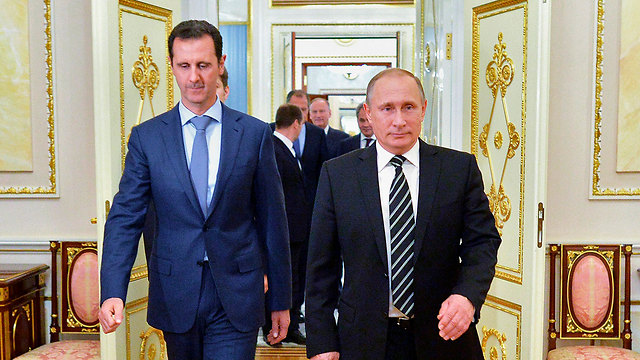 President Putin and President Assad (Photo: AP)
The official also noted Russia is aware of Israel's concerns of Iranian entrenchment in Syria, reassuring Moscow will make sure to prevent Tehran from establishing a foothold in the Golan Heights significant enough to pose a threat to Israel.
"If Hezbollah and Iran overstep their bounds in their involvement in Syria, we will suppress them," the official said, adding that Russia is "aware of Israel's concerns. They were made clear at the last meeting between (Russian President) Putin and (Israeli Prime Minister) Netanyahu."
Senior officials in Moscow revealed that the main argument raised by Netanyahu and Mossad Director Yossi Cohen during their meeting with Putin was that Iran was working to significantly strengthen its hold on Syria.
To that end—according to intelligence information they presented to Putin—Iran is attempting to establish a permanent presence in Syria of the Revolutionary Guard Corps and Shiite militias from Pakistan, Afghanistan and Iraq. In addition, the Islamic republic is building an exclusively contolled port in the Syrian coastal city of Tartus and is planning to build a missile factory in Lebanon.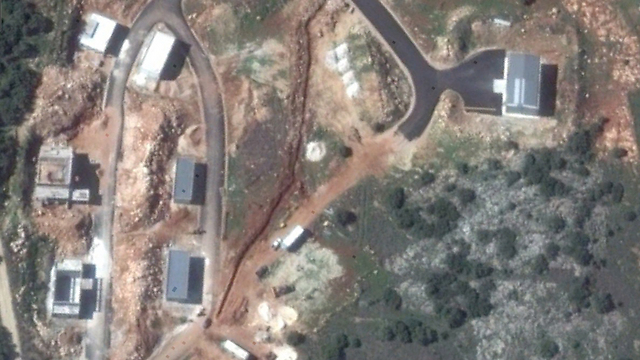 CERS (Photo: Intelli Times)"
Iran's long term plans do not include Russia, and the Iranians will try to get you out of there as well," Netanyahu and Cohen told Putin, according to the Russian official.
A senior Russian official also praised the security coordination with Israel—especially the encrypted telephone line that was installed two years ago, which connects the Khmeimim Air Base in Syria, which is currently operated by Russia, and the Kirya underground Canary Air Force headquarters in Tel Aviv.
"Our forces' ability to communicate immediately, without mediation, in direct conversation, saved us from serious mishaps that could have cost lives," the official said.
Assisted with preparing the report: Yael Wissner Levy.
Ronen Bergman, a senior correspondent for military and intelligence affairs at Yedioth Ahronoth and a contributing writer for The New York Times Magazine and, is the author of the forthcoming "Rise and Kill First: The Secret History of Israel's Targeted Assassinations ."